The coal door has a T piece stiffener that needs to be fabricated before the front panel can be soldered up. As I said previously Malcolm's work is superb however a word of warning for anyone who also builds this kit, the coal door area has a small mistake. It's no big deal but the door opening looking from the front is incorrect on the right hand side, it's a simple thing to fix requiring removal of some brass on the bottom curve and in no way takes away from this overall great kit.
The door way is basically a 'U' shaped 'T' section held onto the coal wall with rivets.  This could have been made using some brass 'T' section and shape it around a former, in fact much later in the build I have done this for the running board supports. In this case I chose to fabricate the doorway instead.

Here a piece of 1/16th brass has been shaped to fit the coal door opening.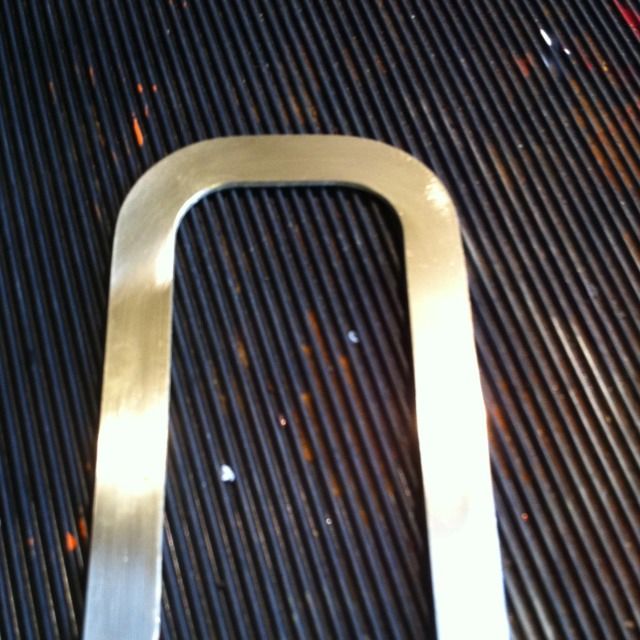 The two formed sections ready for being soldered together.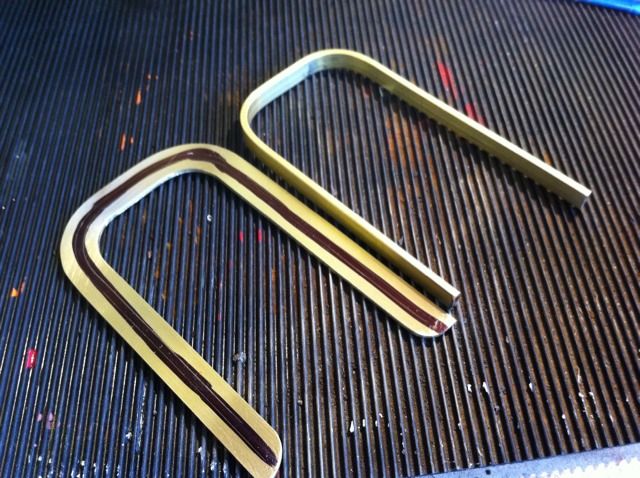 I drilled the rivet holes after soldering the parts together, I did it this way around to be sure that all of the holes would be clear for riveting, ie, there was enough clearance for me to get a snaphead tool close enough to form the rivet head. I did grind down one edge of said tool to allow me to get closer.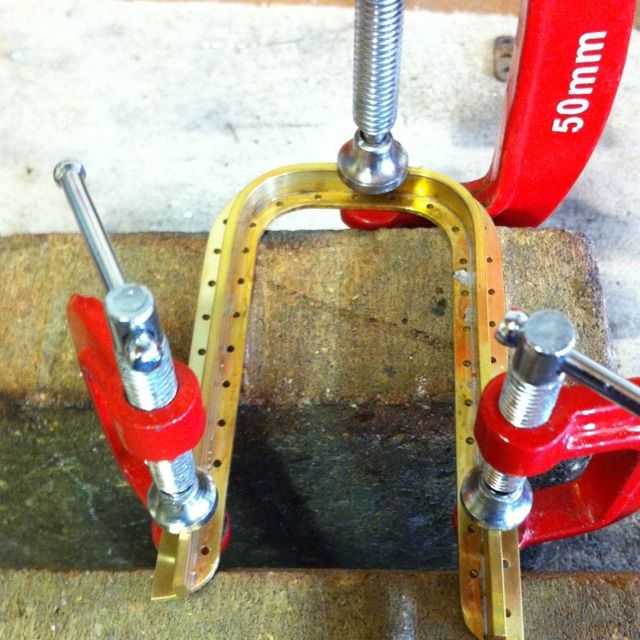 Here the door frame has been fixed in place, just to clarify,  the part that needed modifying is the bottom left hand curve when looking from this angle, I had to bring the curve up about 6mm IIRC, like I said no big deal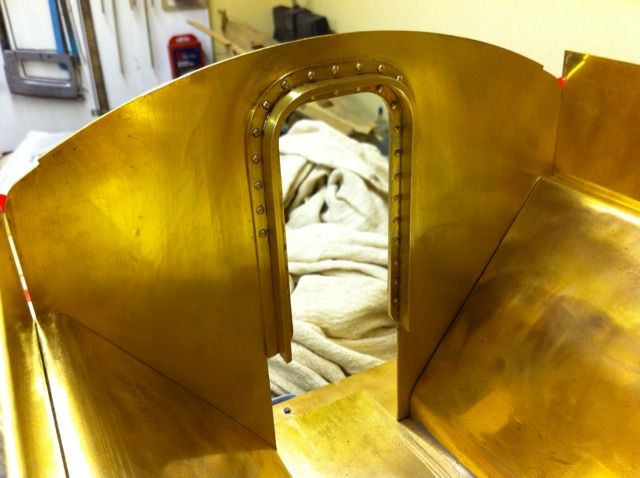 Here is something that I later changed, I had planned to have the water filler top plate removable as can be seen by the temporary hex head bolts put in place( these would have been changed to counter sunk screws later ). Of course once I had rolled the sides I could see a panel this size would never be able to slide out and I didn't want a 'non prototypical' joint here. I had originally planned to have this removable in case I fitted a hand pump . However, taking Don at his word when he says to quote:   "a hand pump on a loco this size is undignified and with two injectors fitted if they both pack up then maybe so should the builder? "  
Taking note of Don's words I decided to permanently fix the top to the body.  There's no real need to get inside anyway, the filters for the pipes leading to the injectors will be attached inline under the body for easy maintenance.